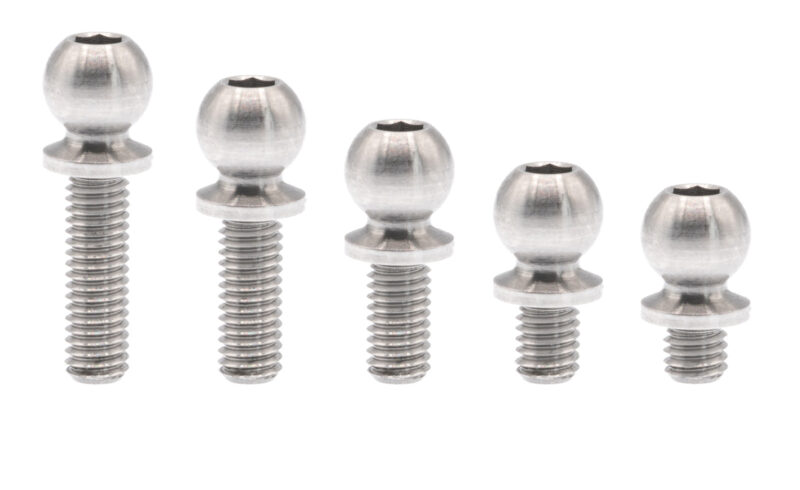 Optional for Xray
Titanium Ball Stud 4.9mm grade 5
for XRAY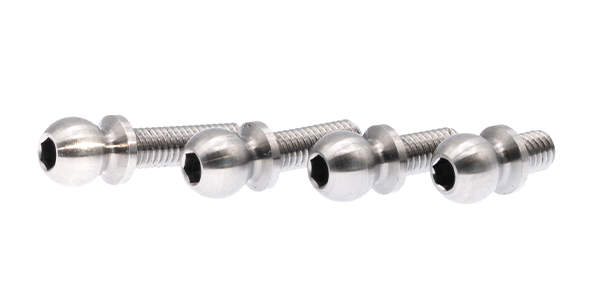 Titanium to ensure the best possible product on the market.
The titanium used is of the highest quality and is practically indestructible. Thanks to the quality of the material used, strength is also increased, saving 42% of weight.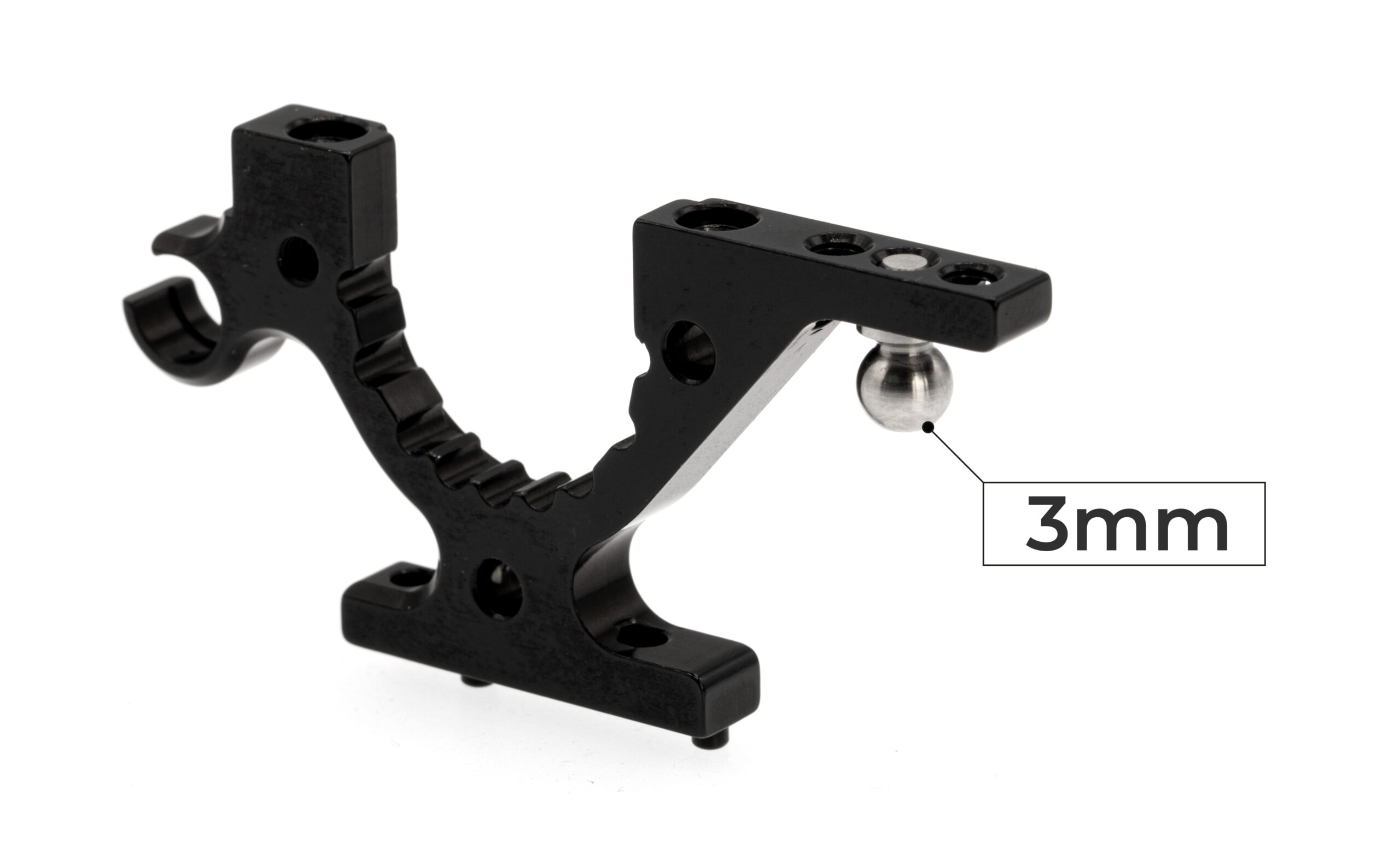 OfficinaRC "UFS" Titamium are made in various sizes and available in kit for the Xray X4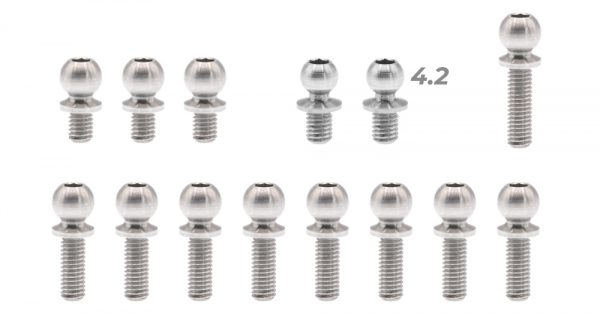 The kit consist of:
3 Ball Stud 4.9mm x 4mm
8 BullStud 4.9mm x 8mm
1 BullStud 4.9mm x 10mm
2 BullStud 4.2mm x 4mm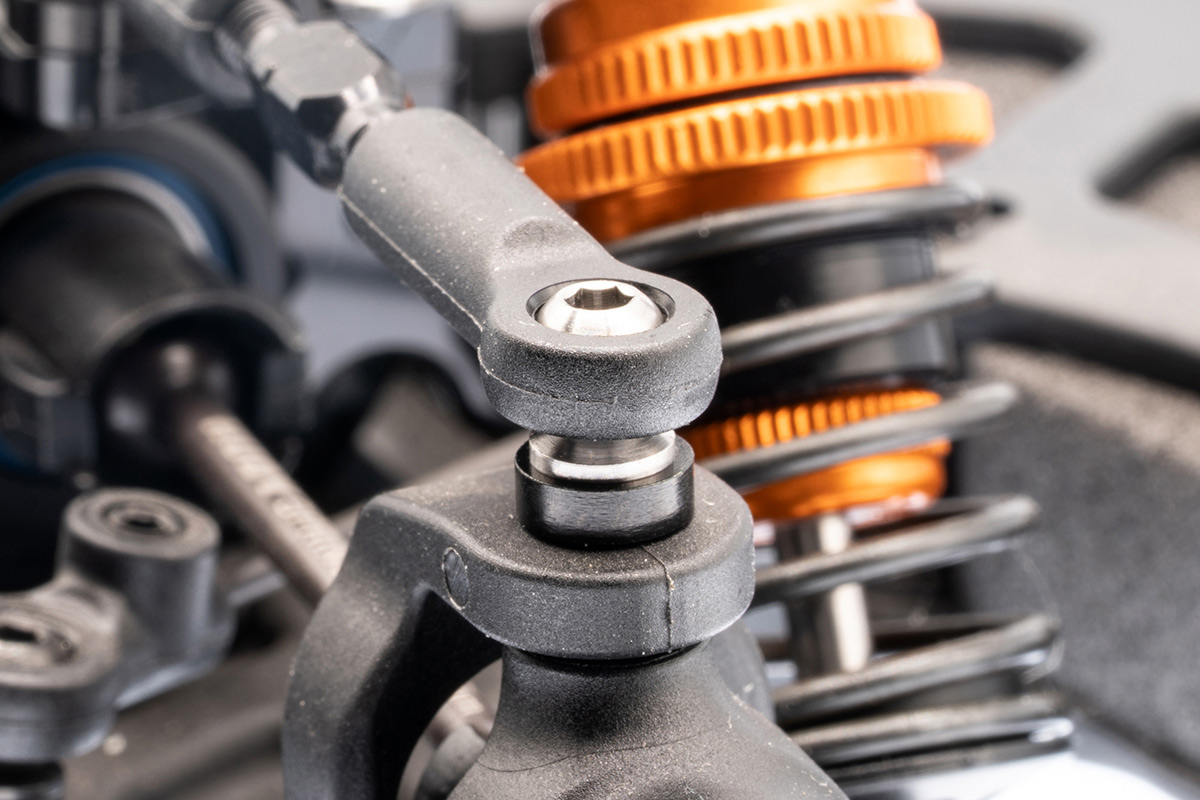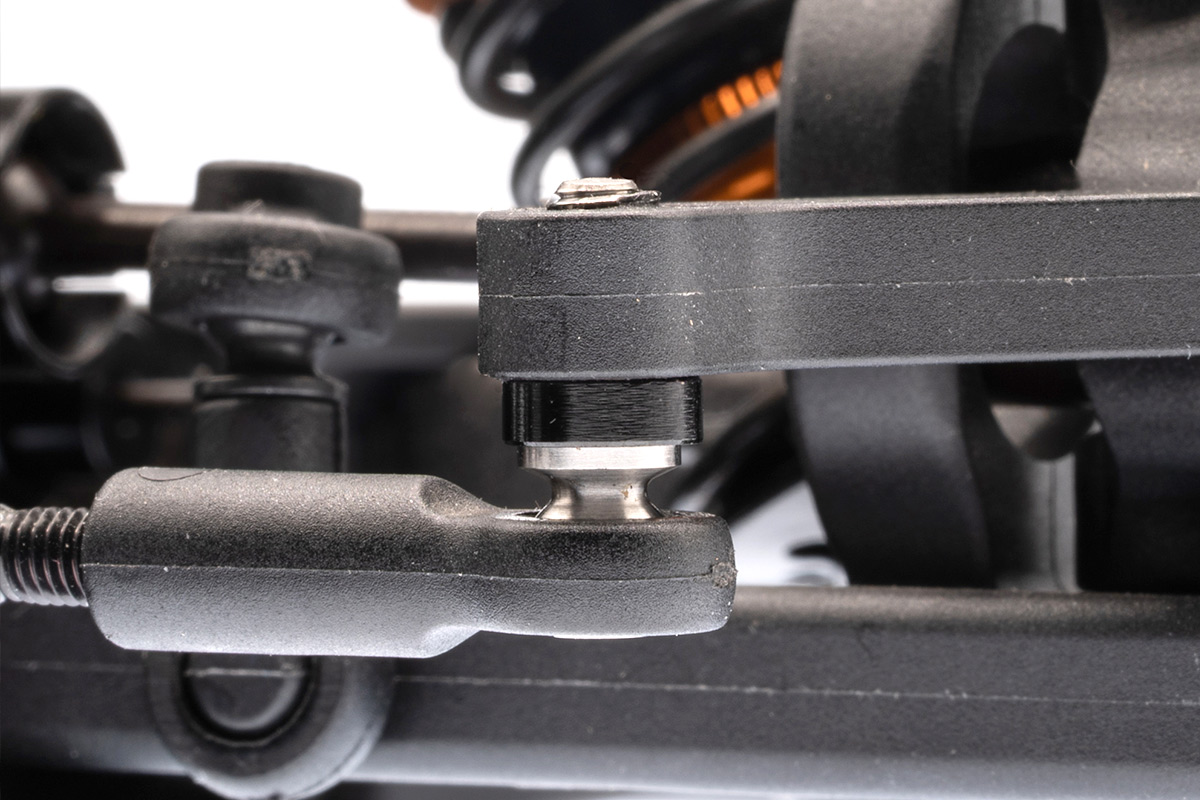 Features
Machined from billet 6Al-4V Titanium.
42% lighter than the kit steel ball studs.
Broached with a 2mm allen head on top of the ball
Package includes (2) Titanium Ball Studs
Available in two-piece kits or in kits.