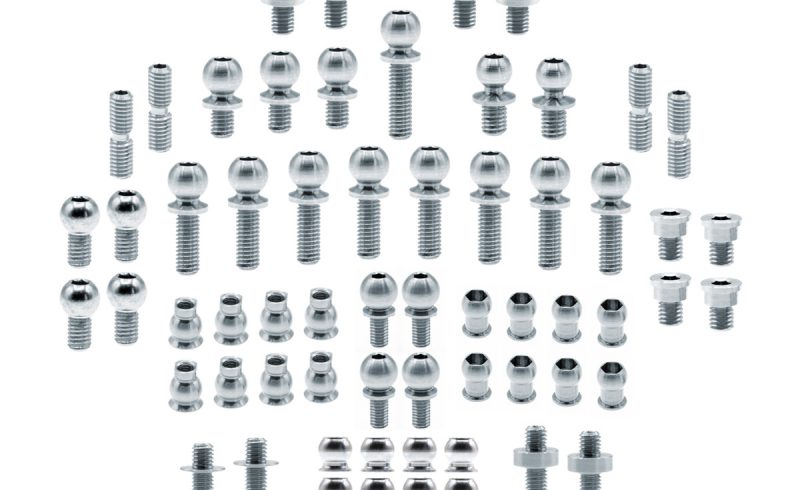 Optional for Xray
Billionaire Kit
Be a billionaire!
Have you ever wondered what it is like to be a billionaire?
OfficinaRC gives you the opportunity to be one of them with its new BILLIONAIRE kit for the Xray X4.
Have you ever thought of wanting a complete kit, made with the best materials on the market by the most expert craftsmen, with attention to the smallest detail, oriented to maximize the features of your car?
The time has come! Dedicated to those looking for the best, to the maniacs of details, to all those looking for the most extreme performance, to the racers! Here it is, ladies and gentlemen, the BILLIONAIRE kit!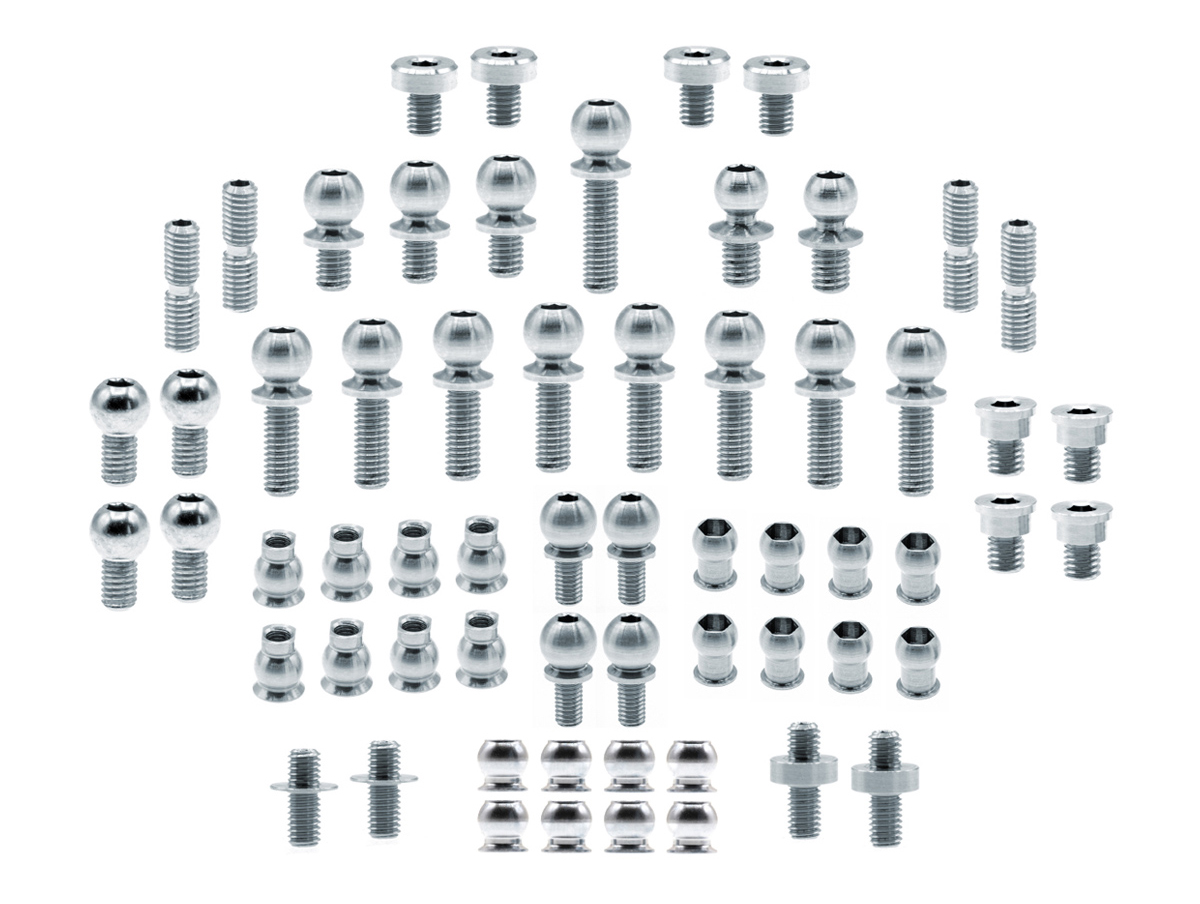 The kit includes:
2 x Center Shim Front Screw Titanium
2 x Center Shim Rear Screw Titanium
8 x Alloy Nickel Hard Coated 5.8 mm Shocks Ball
4 x Ball Stud 4.9mm Alloy Nickel Hard Coated – Sway Bar
4 x Titanium Upperdeck Screw
4 x Titanium Turnbuckle M4 – 15mm
4 x Titanium Special Spur Gear Screw
8 x Lower Pivot Ball 6.0mm Titanium
4 x Ball Stud 6.0mm Titanium
8 x Upper Arm Ball 4.9mm Titanium
3 x Ball Stud 4.9mm Titanium x 4mm
8 x Ball Stud 4.9mm Titanium x 8mm
1 x Ball Stud 4.9mm Titanium x 10mm
2 x Ball Stud 4.2mm Titanium x 4mm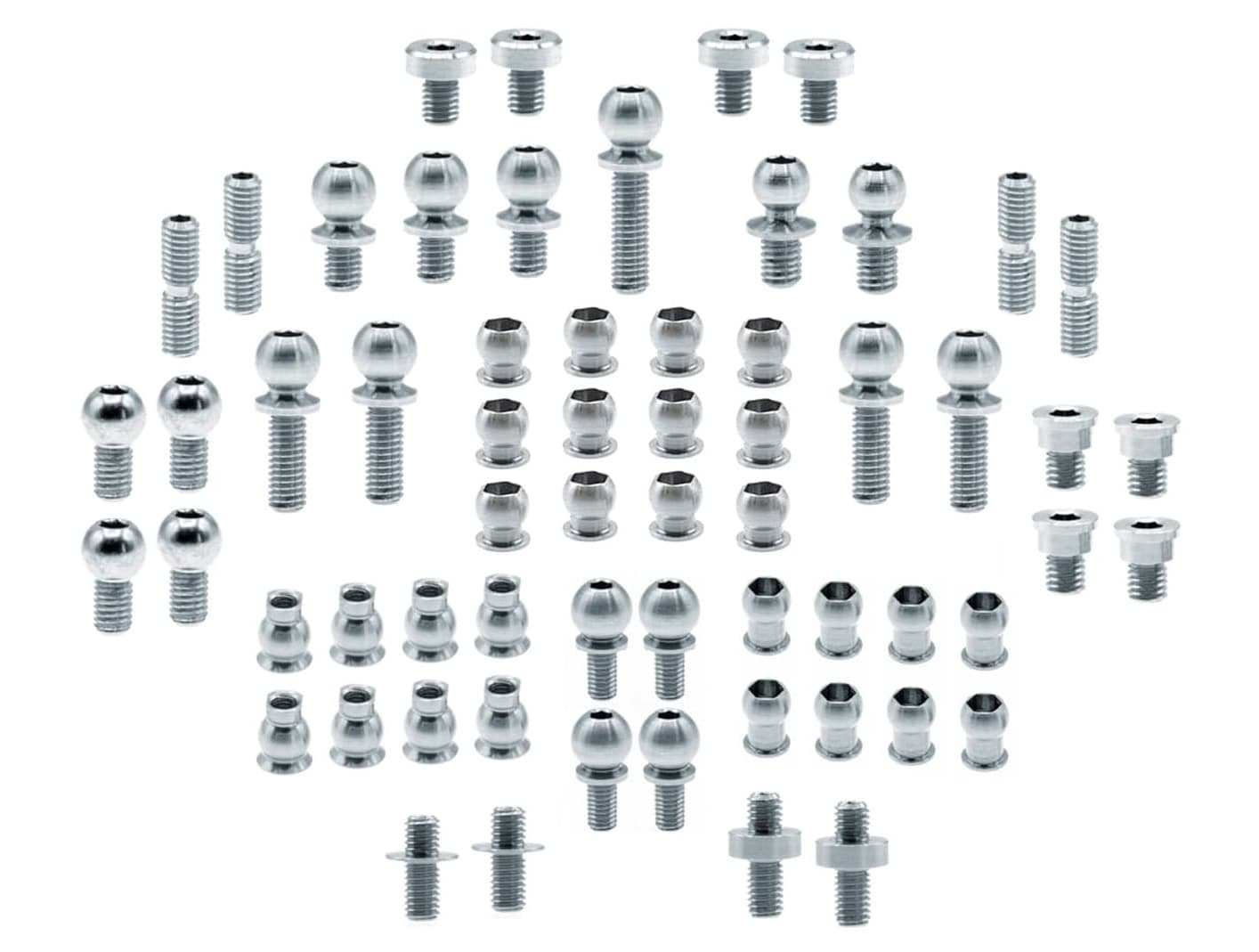 The kit includes:
2 x Center Shim Front Screw Titanium Grade 5
2 x Center Shim Rear Screw Titanium Grade 5
12. X Pivot Ball 4.9mm Titanium
4 x Ball Stud 4.9mm Alloy Nickel Hard Coated – Sway Bar
4 x Titanium Upperdeck Screw
4 x Titanium Turnbuckle M4 – 15mm
4 x Titanium Special Spur Gear Screw
8 x Lower Pivot Ball 6.0mm Titanium
4 x Ball Stud 6.0mm Titanium
8 x Upper Arm Ball 4.9mm Titanium
3 x Ball Stud 4.9mm Titanium x 4mm
4 x Ball Stud 4.9mm Titanium x 8mm
1 x Ball Stud 4.9mm Titanium x 10mm
2 x Ball Stud 4.2mm Titanium x 4mm