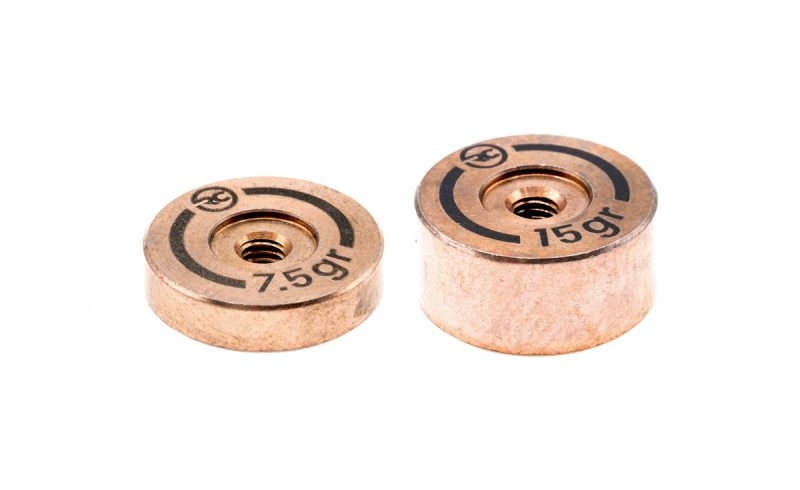 Weights
Tungsten Disco Weight
They are made in 2 sizes: 7,5g and 15g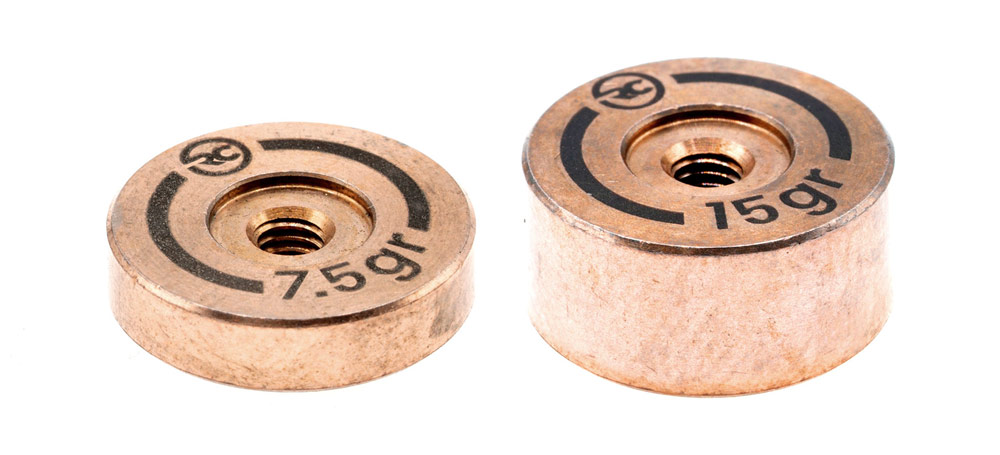 The Tungsten discs increase weight, balancing the car without compromising the tension of the frame. With the unmistakable OfficinaRC refinement, much more than a simple component, customized, to give a touch of style to your model.
Thanks to the material used, they are heavy and take up half the space in order to have the setting of your dreams. More weight less space, simple!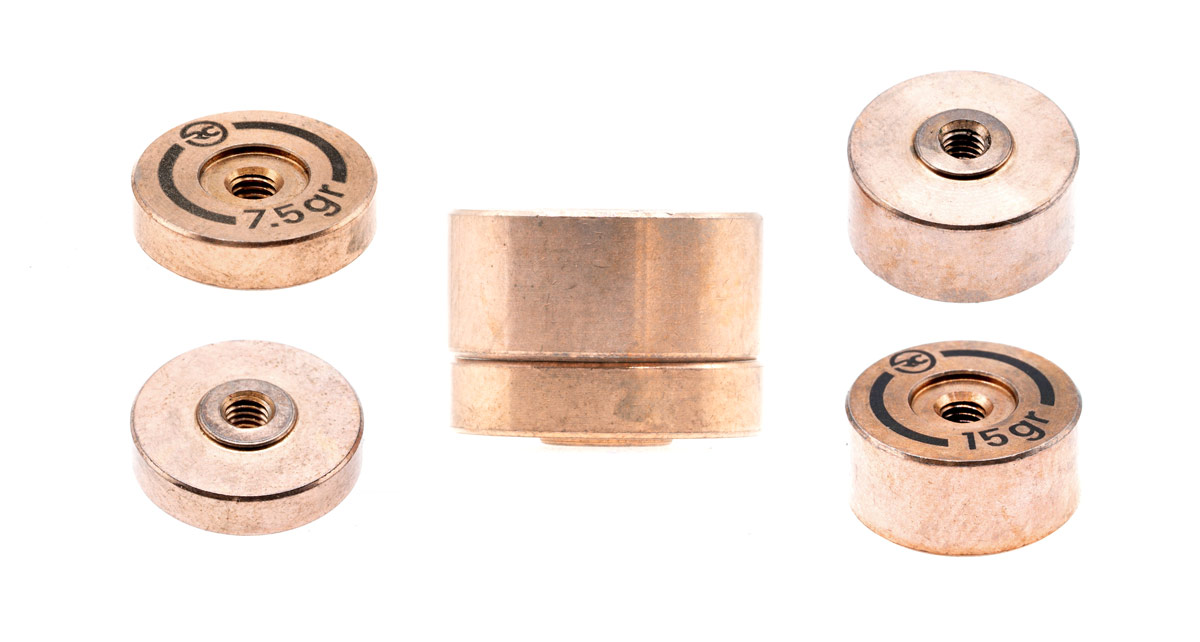 Their shape is designed to be stacked on top of each other in order to choose the appropriate weight. There is an internal thread so they can be easily screwed on.
Dedicated to those looking for the best.